Brother Tony & Brother Mosheh – India
Here is a message from Brother Tony in India. All donations to the Sisters event will go to the Torah School that has a good history of 20 years of service.
The School year starts in my state of India in June of each year. Our school is a subsidized school, we charge the children about half of what it costs us to educate the children. But some children are not even able to pay the subsidized fee we have to charge. So we will seek sponsorship for orphans and half orphans at the beginning of each school year.
The AY EM School is recognized by the Government of the State of Andhra Pradesh so we have a prescribed syllabus we have to teach as far as scholastic study, but we also aggressively teach the spiritual aspects also.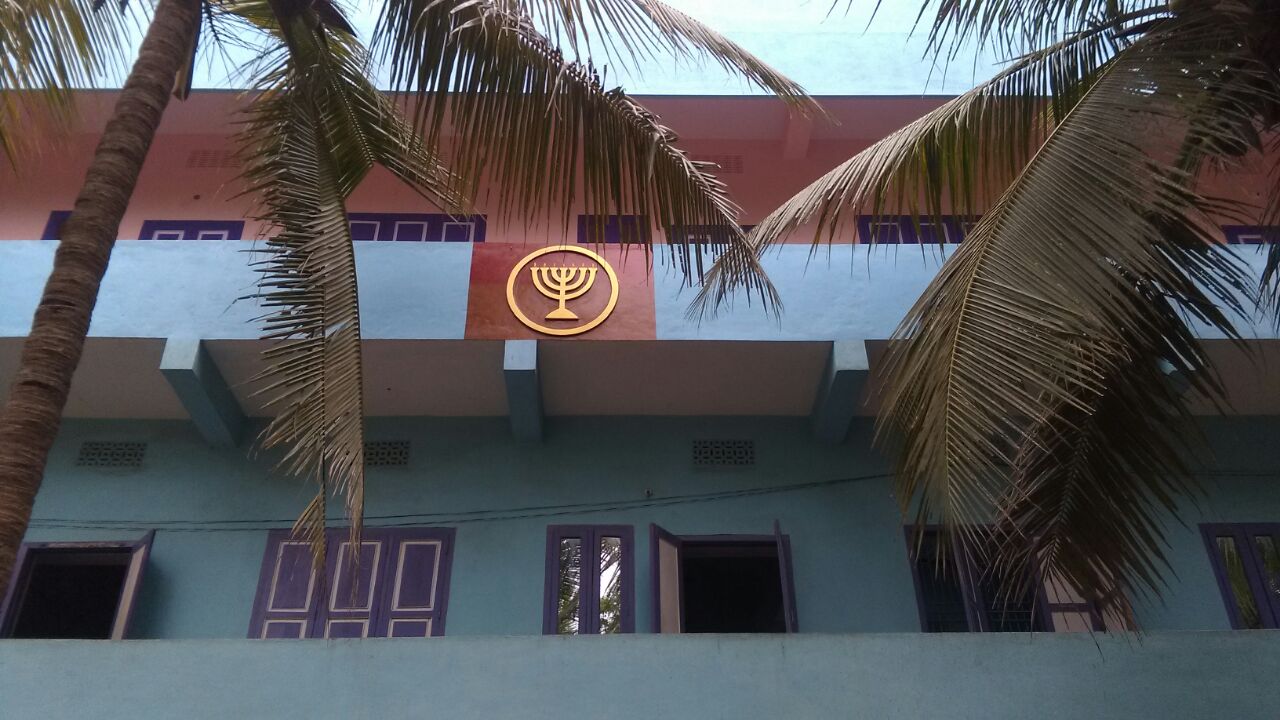 Every day the children repeat Ten Commandments and the Messiah's prayer. On Sabbath day about 60% of the children attend Sabbath services, and we have prayers and lessons that the teachers teach. We receive free materials like from the HalleluYah Scriptures project, they have kindly sent free children's materials. The three coloring books will be nice for our children to study on Sabbath day. I liked the way you made the characters multicultural in the books.
If there were anyone interested in helping the school financially at present time we have some infrastructure improvements, we need to make to our school such as…. 1. We need to paint the first floor of our school. 2. We need to construction another room for doing the Telugu Hebrew roots Scripture translation. 3. we need an extra room near the kitchen room for items like refrigerator washing machines ovens etc.. 4. we need to complete the wall and gate along the front of our school and bus parking area. 5. We need to build a retainer wall along the front of one side of our land.
I do not know if any of the above items are things that you could possibly help raise funds on but you have done a wonderful work in producing the Halleluyah Scriptures and related literature etc… It is a great blessing.
Blessings in Mashiach Yahshua,
Brother Tony Suckla