Battle Cry Event Download
Shalom to you,
The Battle Cry event was AMAZING beyond words! Such a special event that was uplifting and encouraging. The event was so special with such unity and love for for one other, the speakers included: Todd Bennet, Adam Fink, Zach bauer, Paul Nison, and others… many amazing topics were covered.
For those that did not donate for a ticket to the Battle Cry Event, you may donate whatever you feel to get a download of the recorded Event and watch it on your computer. Your donation will also go toward helping the poor and needy. Those that donated for a ticket are entitled to a free download of the Event – Kindly email us if you would like a copy of the recording.
we want to say a big, heartfelt, deep thank you to those that supported the Battle Cry Event that was raising funds for the orphans, widows, lepers and truly poor believers. We are so thankful and grateful that you would support this special and urgent work that has continued for 10 years.
It really brings tears to our eyes that you took the time to read about the Battle Cry Event and supported this work with your donation. It really touched our hearts deeply, and we know those we help are very thankful and grateful.
We are setting up self-sufficiency programs with the funds to benefit the groups we have worked with over the years. We feel this is urgent and important.
The Event, which has never been done before, was amazing and so incredible and was so peaceful and special.
We will be updating you regularly with the work we will be doing with our orphan, widows, lepers and poor programs with photos and videos on the United In Yah website: unitedinyah.org and really enjoy sharing about the work being done and want to share it with you who are a big part of this work now.
For those that are donating for the download, your funds will be going to our new Orphanage in Nigeria. A brother we know personally from the US travels to Nigeria on business and this group of crippled children were bought to his attention. A mother and daughter look after 23 children that were left on the streets and, by themselves, have been caring for them for a number of years. The conditions are the worst we have seen and the children need desperate help, as they have diseases and illnesses, and they live in unsanitary conditions.
The mother was gifted a plot of land by her father, so we aim to build a basic cement building for the children, mother and daughter to get them into a clean and safe place, as the children are at risk from certain men.
We want to set them up for self-sufficiency – growing food, cows for milk for the children, hens for eggs, etc. We also need to put a fence around this area for added security. We have covered their food, health needs, a wheelchair and a nurse who comes in weekly to clean the children and deal with their health issues.  We will be updating you on this new project regularly, so this is where your donation will go.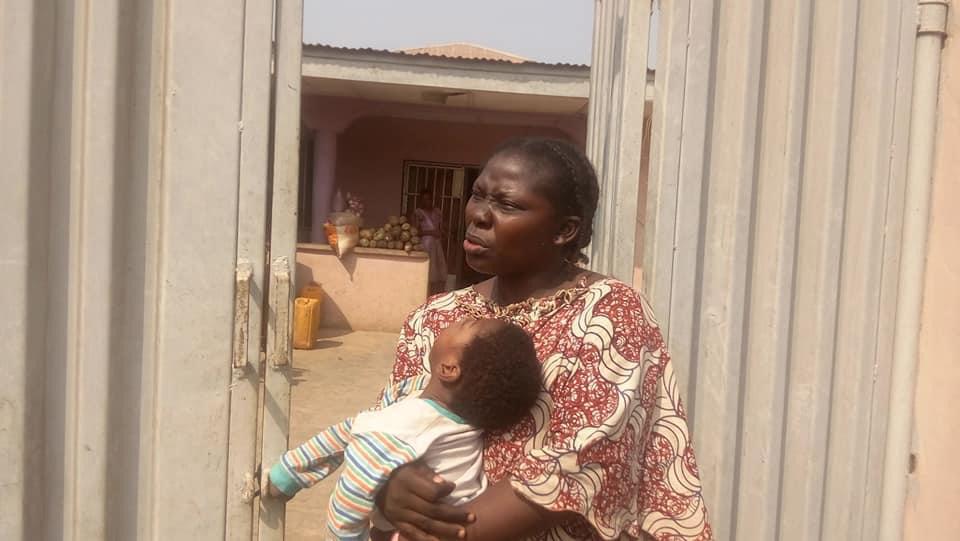 Please know you are not funding wages, lifestyles or any material items for us. These things mean nothing to us, the four sisters who have done this work for 10 years. We live a basic and simple life, living in tiny dwellings with just the bare necessities and love to serve the Father in this way and also in giving His Word freely to those in need.
Putting in the Self-sufficiency's programs will allow the groups to provide for themselves as we all head into very hard times. They will be able to feed themselves and trade the excess: eggs, milk, chickens, goats and cows to acquire other basic items and meet their needs.
Thank you so much once again for all you have done, may the Most High show you favor always.
The United In Yah Team.
Kindly fill out the small form below and donate for the download and it will be sent out to you. It can only be viewed on one computer, so kindly choose one computer you will download to. You will have the download of the event for life on your one computer.
Thank you,
The United In Yah Team
**Windows 10 and 11 Only**
Please Note: These videos can be downloaded to your computer . At the moment this is avaialble for Windows Computers Only. The digital download works on Windows PC only and not on mobile phones.
The cost of making these available on iOS Computers is to the tune of $3000 and we do not have that kind of resources at the moment.
Consent: By downloading the Battle Cry Online Videos you are aware that this only works on Windows PCs and not on iOS devices or mobile phones. Any donations made are non-refundable.
Battle Cry Event Download Form